The "Mitaka Round Trip Shopping Street Stamp Rally," a collaboration with FC Tokyo, has been held for a month since the end of last year. The digital stamp rally using a smartphone application, the first of its kind in Mitaka City City, has come to an end.
For those of you who downloaded the app and participated in the stamp rally during the period, and for those of you who explored the city's shopping arcades to get the complete prize, what did you think? How did you feel after using the app?
"I enjoyed visiting various shopping streets that I don't usually have a chance to visit.
"It was fun to go out with my family, discussing how to get around and where to go."
The Minonon and Tokyo Dronpa stamps were so cute!
I could hear the happy voices around the office.
Complete Prize Entries for the Complete Prize are due by Sunday, January 23!
Entries for the Complete Prize, which can be won by completing six stamps, will be accepted until Sunday, January 23. Hurry up if you haven't already! For details on how to apply, please see the application coupon in the application.
The exchange of clear files for the "Effort Award" with three stamps is scheduled to end in January. Please come to the Mitaka Chamber of Commerce and Industry to receive them in person.
Effort Award Original clear file you get for 3 stamps!
◎The results of the drawing for the Complete Prize will be announced here in the news soon, so stay tuned!
Meene! mitaka app will continue to deliver fun information from nearby shopping associations, stores, and tourist spots through the app even after this event is over.
If any of your family or friends haven't downloaded it yet, please let them know!
Back up. Mitaka no Meene! Don't miss the /
Enjoy Mitaka with the mitaka app! Hey!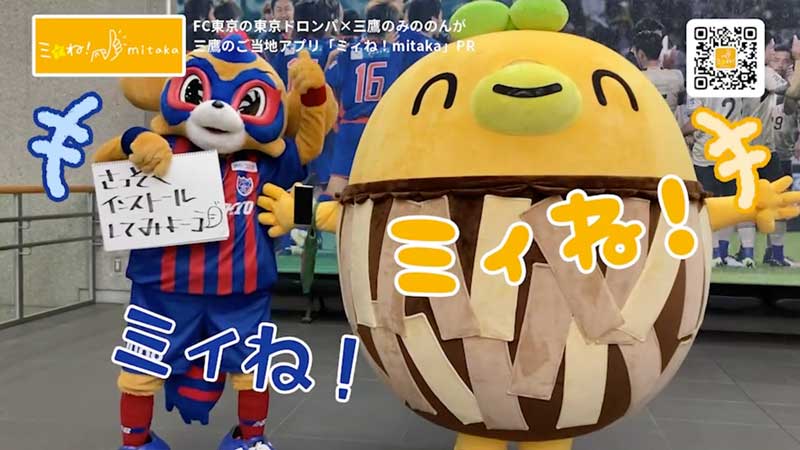 Thank you to all the stores that participated in the event!